Saturday 8th October 2022, 7.30pm at Central Stories Museum and Art Gallery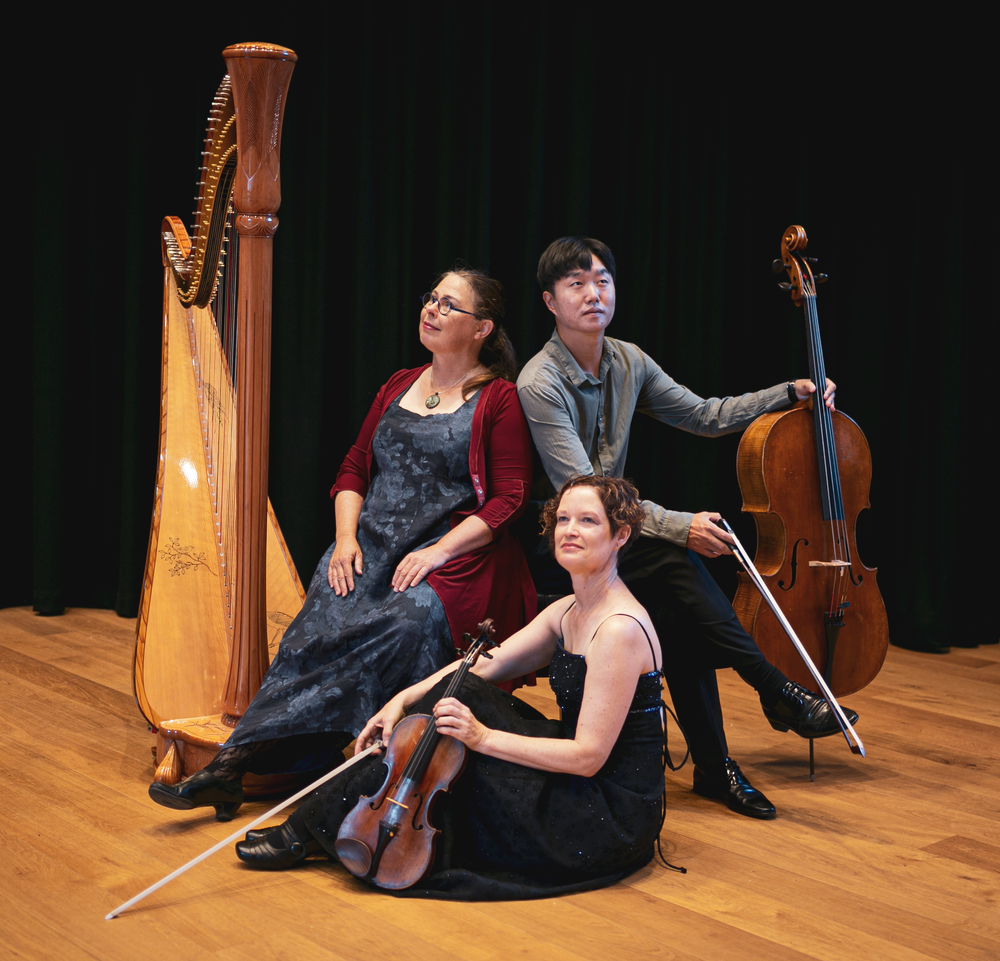 From a dazzling display of virtuosity to the gentle lilt of a lullaby, from the energetic burst of Spring to the quiet contemplation of Noel, Nikau presents a performance of captivating music for harp, violin and cello.
Join Nikau on their musical journey as they guide you through Bach's baroque era to the brilliant Passacaglia duo by Handle- Halvorsen, from the French romance by the little known woman composer and harpist, Henriette Renie, to Webby's own arrangement of Debussy's timeless Claire de Lune, to arrive at a pulsating tango of Piazzolla's Argentina via the hypnotic haze of Irons' Dreamland.
Nikau is a trio of outstanding musicians- Helen Webby, Cathy Irons and Paul Lee. All are members of the Christchurch Symphony Orchestra, with extensive NZ and International experience.
Nikau is named after the magnificent engraved Nikau palm on Helen's harp, made by her brother Kim Webby. In gold on the soundboard, is painted a Huia.
Nikau supports the Abel Tasman Birdsong Trust
This concert is supported by Creative Communities, Alexandra
Ticket Information:
Adults $25.00
Senior $20.00
Children (under 18) $5.00
From Central Stories and Art Gallery 03 4486230 or on-line at Eventfinda. https://www.eventfinda.co.nz/2022/nikau-in-alexandra/alexandra