John McCraw Research Room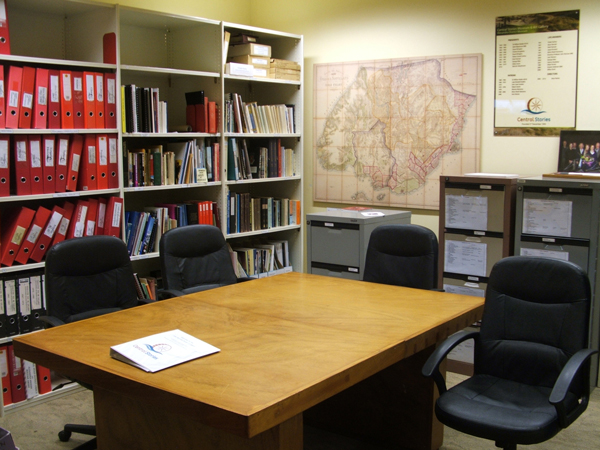 Central Stories is lucky enough to house the John McCraw Research Room. This facility is a rich resource for staff, volunteers and the public. It is open during museum hours and is free for the public to come in and use. Most material we hold is based on Alexandra specifically however we may also hold some information from/about the larger Central Otago area.
The John McCraw Research Room contains: General Information on:
Alexandra & Central Otago
Mining & Dredging
Gold
Chinese immigrants
Farming, orcharding and viticulture
Water & hydroelectricity
An extensive photo archive collection
Information on Central Otago families and local identities
Cemetery & burial records
Electoral rolls & school records
A collection of Oral Histories
Copies of the Central Otago News from 1948-2006 (not available on Papers Past)
Members of staff are always available to answer general enquires. If you would like further assistance or an enquiry carried out for you, we ask that you fill out a research enquiry form and a staff member will get in contact. Please note, research assistance or copies of photos/material will incur some costs, please ask for our our schedule of services and fees for the full details.
The Collection
Central Stories houses a large number of objects, not all of which are on display in our galleries. Our collection is of high regional and in some cases national importance and represents the tangible heritage of the district. It has been built up through the support and donations of the community over many years. The collection comprises a wide variety of articles, records, books, artefacts, textiles, furniture and paintings to name but a few. The collection also includes a number of smaller donor oriented collections, for example the Elizabeth Stevens Art Collection & Mabel Still's dolls, which are not only unique but hugely significant and valuable.
If you have enquiries, regarding the collection, including donating, viewing or borrowing objects, please contact the Museum Manager.
From Our Collection