With some upcoming works scheduled for the Bodkin Gallery – which may be a bit too noisy and stressful for Samson and Nugget the Otago Skinks – we have asked our animal-care partners at Manaaki Whenua/Landcare to watch over our beloved Mokomoko for a wee bit.
We know it will be sad for our visitors to not see them here at Central Stories, but we must take the best possible care we can of these rare, endangered lizards. And its only for a little while.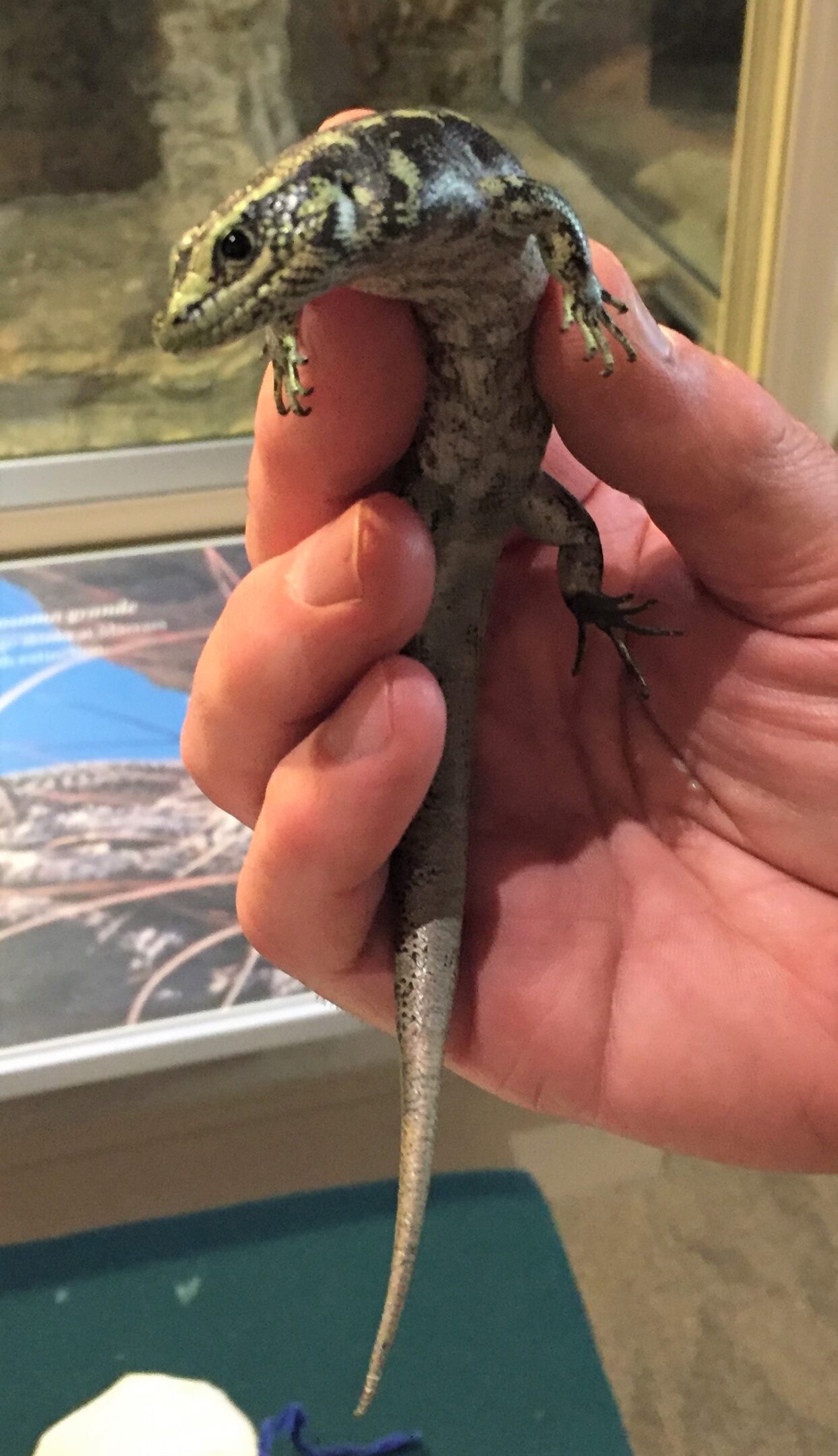 Skinks are frequently swapped out to ensure they remain in the best health. Samson and Nugget have been with us for almost six months and replaced our previous skinks Fred and George who many of you know well. The Manaaki Whenua/Landcare team and DOC team (based at Dunstan Road) always do an amazing job looking after these much-loved locals – and you can still pop in a visit at the DOC office.
Nugget – Always happy to just chill out