An Arts on Tour Show from Birdlife Productions
On Saturday April 22nd at 10am at Central Stories
Tickets: Adults $20,
Children under 14 years $10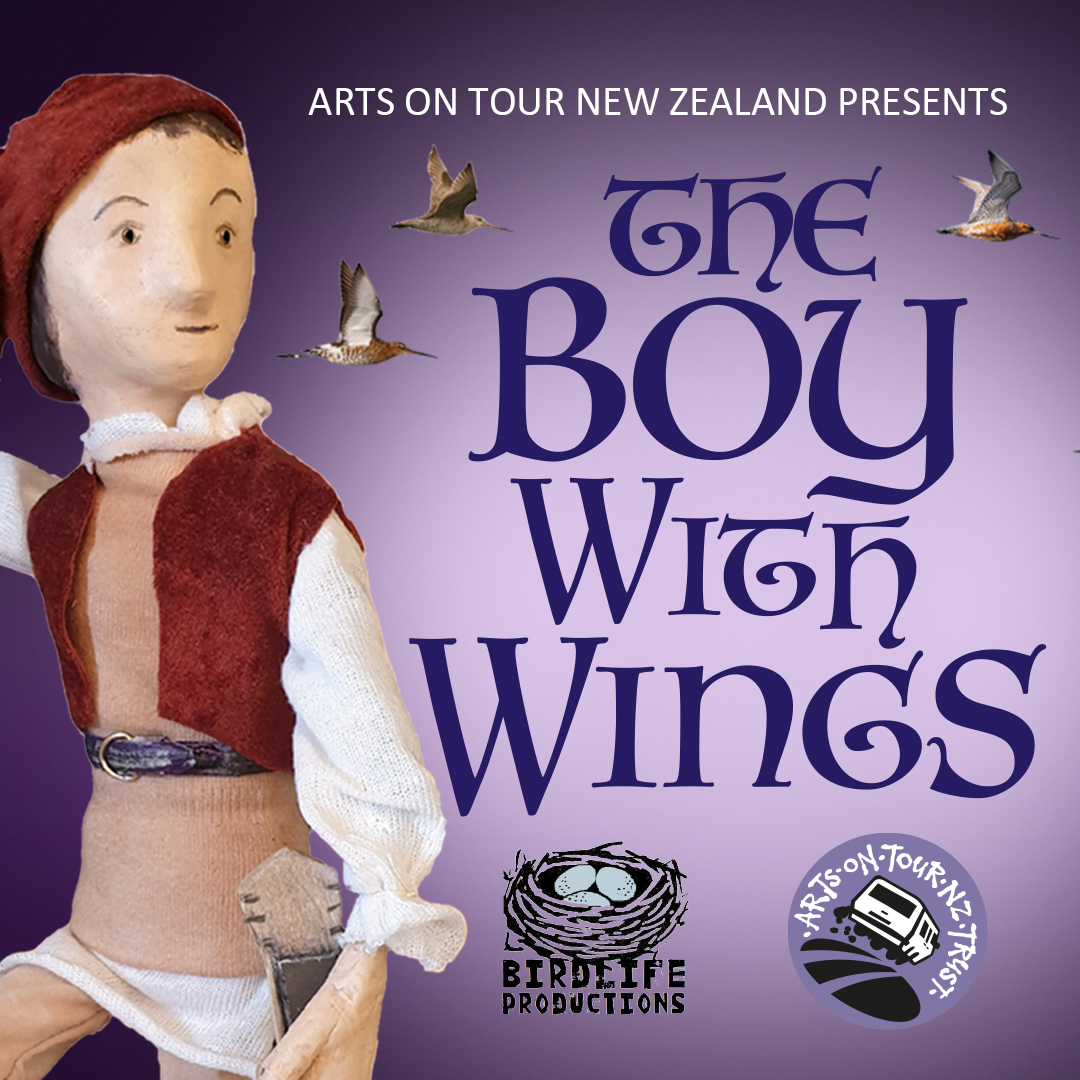 Suitable for ages 5 to 9.
A comic, touching, educational and environmental story that uses different scales of puppetry, live song and storytelling, together with exquisitely hand-crafted sets and puppets, melded with a 'real time' lecture with slides from an ardent bird-lover!
Story
As autumn closes in, the Kuaka (Bar-tailed Godwits) take to flight to begin their long migration from New Zealand to Alaska, striving to live out their life cycle to it's fullest.
Written by Bridget, Roger and Comfrey Sanders. Originally directed by Dan Allan. All music and songs composed by Roger Sanders.
Jack's story was inspired by the Traditional Folk Tale The Peddler of Swatham.