July 27th- August 20th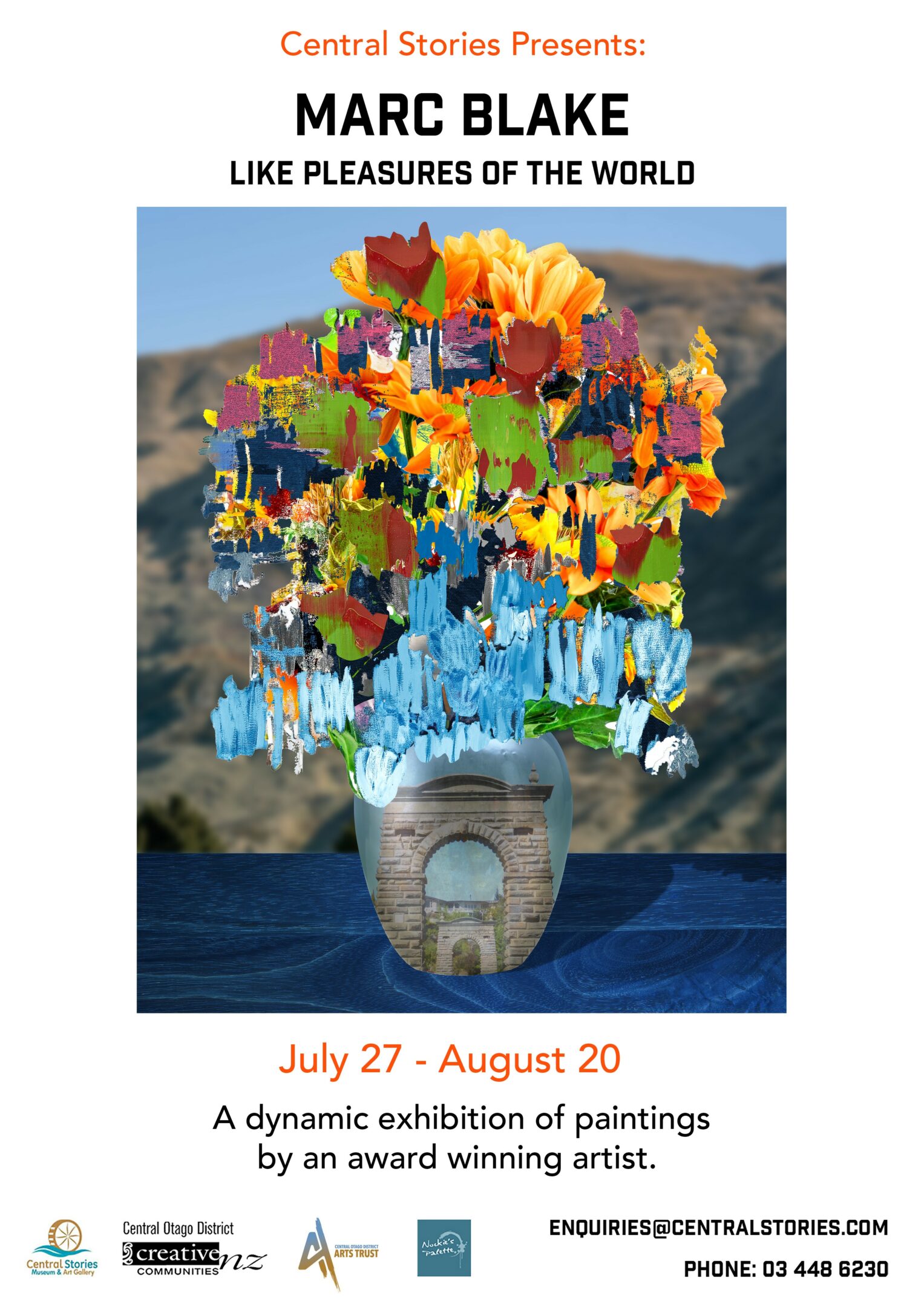 In his exhibition, "Like Pleasures of the World," Blake explores themes of beauty, transience, and the ephemeral nature of memory and life. The flower paintings offer a visually captivating exploration of floral still life motifs, where Blake invites viewers to contemplate the intense pleasures and delicate beauty found in the world. The works blend multiple techniques and mediums, blurring the line between the real and the artificial.
Queenstown based artist Marc Blake has been exhibiting widely since 2005 and is extensively represented in collections both nationally and internationally, including 18 works held in NZ arts trust collections. A recipient of and finalist in numerous national art awards, including the Supreme Winner of the 2023 Craigs Aspiring Art Prize, Blake's work has also been shown in exhibitions at the Auckland Art Gallery, the Kyoto Cultural Museum and The Dowse, as well as a residency and exhibition at BankART NYK, Yokohama and a recent solo presentation at the 2023 Aotearoa Art Fair.
In mid-2019 Marc became the founder & director of Queenstown Contemporary, an artist run space that fundamentally transformed and shaped the direction and opportunities for visual art and artists in his region.
This exhibition is proudly supported by Central Stories Museum and Art Gallery, Creative Communities Central Otago, The Central Otago District Arts Trust and Nookie's Palette.